[CASE STUDY] How telco True Digital added music to their app and saved a year lead time by integrating with a Streaming Service API
True Digital's goal was to integrate a new music offer into their TrueID app, which exists to keep the mobile customers of TrueCorp (one of Thailand's largest telcos) engaged on a daily basis. They replaced their existing streaming technology with Tuned Global's platform as it was more flexible, scalable, reliable, and could keep up with the demand from savvy streaming app users. The access to a full set of streaming service APIs allowed them fast track their project, reduce their costs and improve user engagement.
4 months


to market

70% saving
on independent build

+15% dwell time
in the first 3 months
Download the full case study to discover more >>>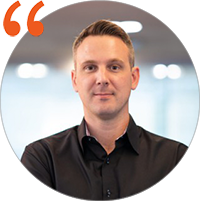 "[Tuned Global] helped us pivot off a legacy platform that did not have anywhere near the same functions and capabilities that Tuned Global provides out of the box. They already had documented APIs and a recommendation system identified. Because it's API based, we can customise the solution based on what we're looking for."
Brian Clark I Chief Product Officer I True Digital